Isadia is an Auckland-based floral design studio helmed by Isabel Johnston and Lydia Reusser.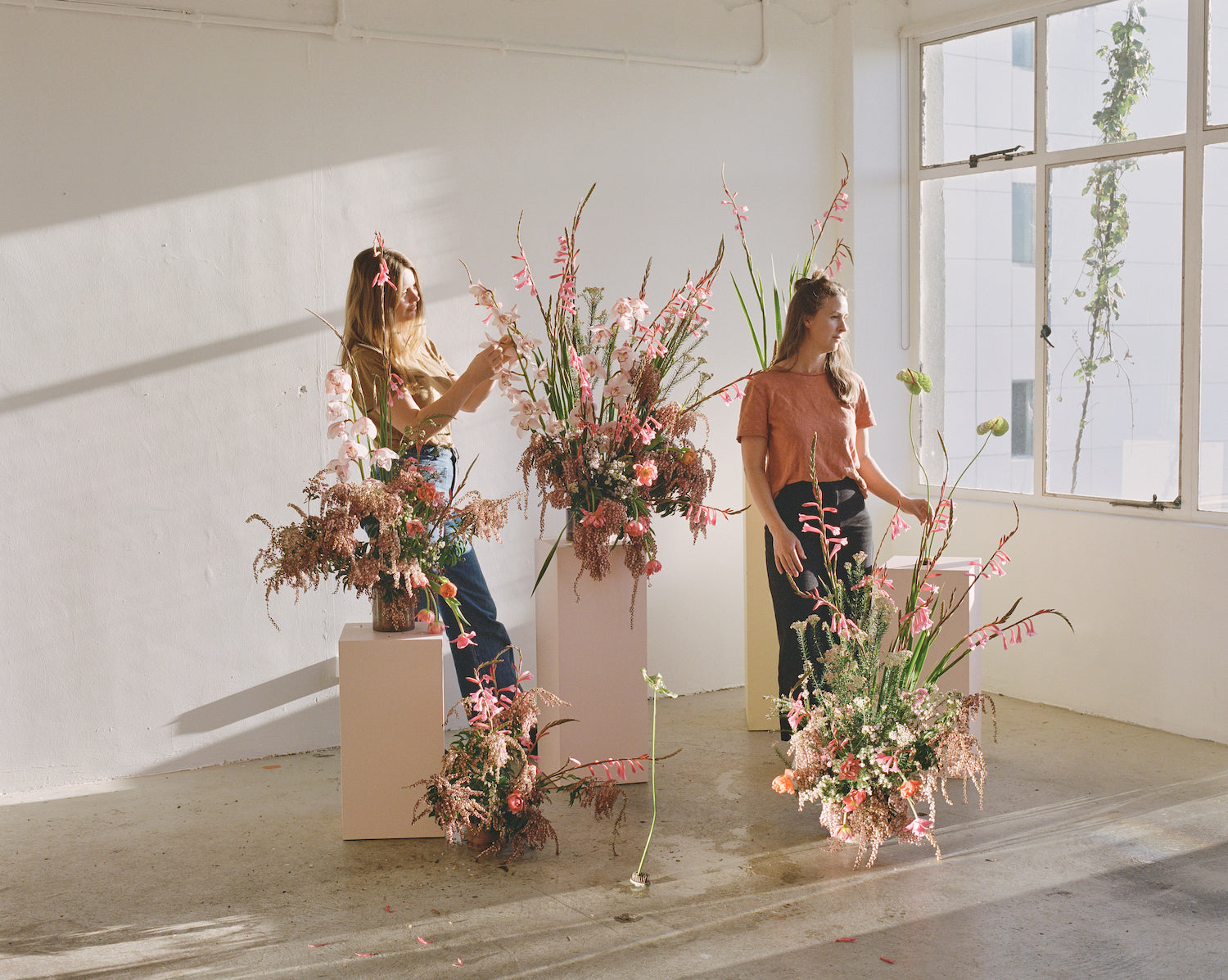 We specialise in intuitive and naturalistic floral arrangements. Working with the seasons and using locally sourced flowers, we are renowned for our artistic approach and focus on unstructured and elegant arrangements.
Isadia's expertise spans floral styling and design services for weddings and events. We also focus on retail bouquets and personalised in-home and workspace styling. Our team excels in curating custom and thoughtful arrangements for every occasion, catering to esteemed clients such as Gucci, Emma Lewisham, Kowtow, Tiffany & Co, Simon James, The Hotel Britomart and many others. While Auckland-based, we are available to travel throughout Aotearoa. 
Convenient flower delivery and collection are available from our central Auckland studio, where you can view the selection of blooms we have on offer and engage with the team. Our flower delivery runs throughout Auckland Monday - Friday or you can collect your bouquets from our studio Wednesday to Friday 9am -3pm.
Embrace the transformative power of flowers with Isadia today. You can order our beautiful bouquets here. Alternatively, to add a touch of life to your space or create unforgettable moments, please feel free to contact us at flowers@isadia.co.nz